Carl-Johan Lagerkvist, Head of the Department of Economics at the Swedish University of Agricultural Science in Uppsala (SLU), held a ZOOM consultation with FAZ project members on December 14,2021.
Professor Lagerkvist is also the coordinating editor of the European Review of Agricultural Economics and on the editorial board of Food Quality and Preference.
His ongoing research projects focus on consumer acceptance of gene editing for food, conspicuous consumption, consumer valuation and preference formation food safety and security – in particular in relation to urbanization in developing countries, resilience in agricultural production and land use, and sustainability investment.
Professor Lagerkvist presented his scientific profile and recent studies in experimental economics. The FAZ members and the SLU expert found common interests, especially in the field of consumer behaviour and behavioural and experimental economics.
As a result of the 30-minute presentation, followed by a half-hour discussion, future cooperation on the aforementioned topics of common interest was agreed.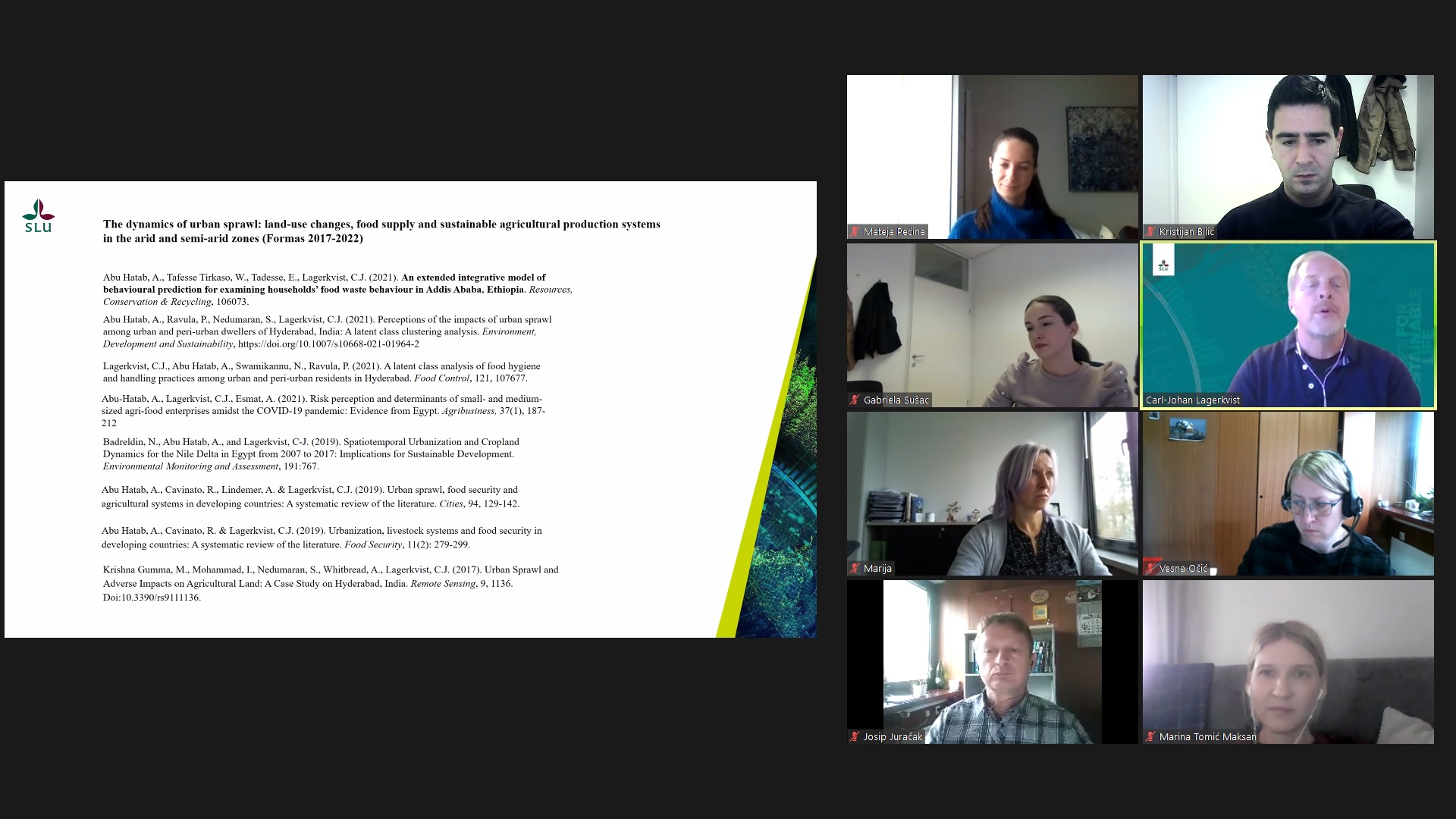 The online consultations are part of Work package 2 – Enhancement of FAZ's scientific excellence in Experimental Economics.
"This project has received funding from the European Union's Horizon 2020 research and innovation programme under grant agreement No 952303"