A second online consultation, organised by Agricultural University of Athens, was held on 10 February. The consultation was chaired by Dr. Achilleas Vassilopoulos.
Dr. Achilleas Vassilopoulos presented his scientific profile in a short half-hour presentation, which was followed by a 45-minute discussion between the expert and the other members present.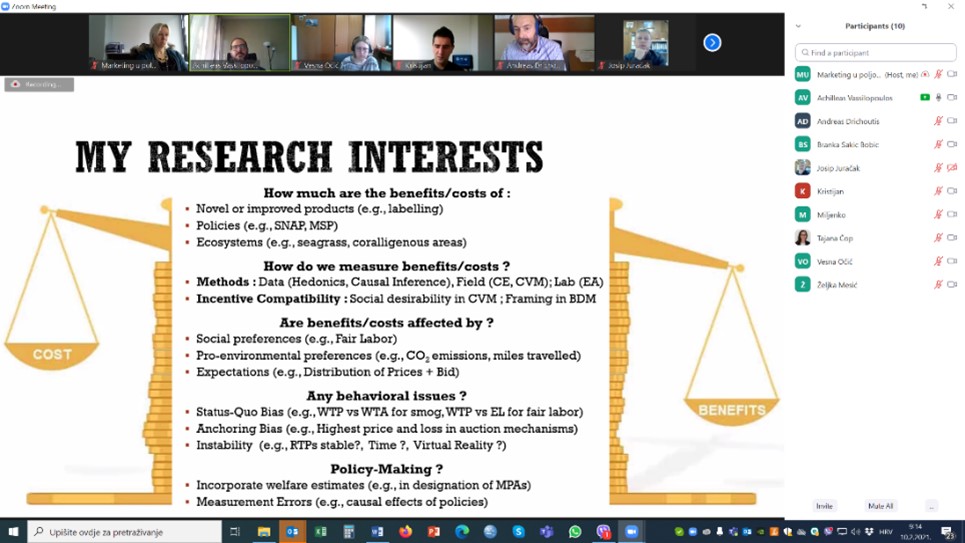 At the end of the meeting, it was agreed that the researchers of the two institutions will subsequently establish further contacts in order to start a closer scientific cooperation, especially in the field of behavioural economics, as well as to continue the implementation of the project activities.