Dr. Vilma Xhakollari, a research fellow of the Department of Agricultural and Food Sciences at Alma Mater Studiorum – University of Bologna (UNIBO) held a ZOOM consultation with FAZ project members on February 17, 2021.
After all project participants introduced themselves, Vilma described the projects she was working on and her engagement in them. This particularly aroused the interest of the members of the Department of Marketing in Agriculture. As a result, a future cooperation on topics of common interest has been agreed.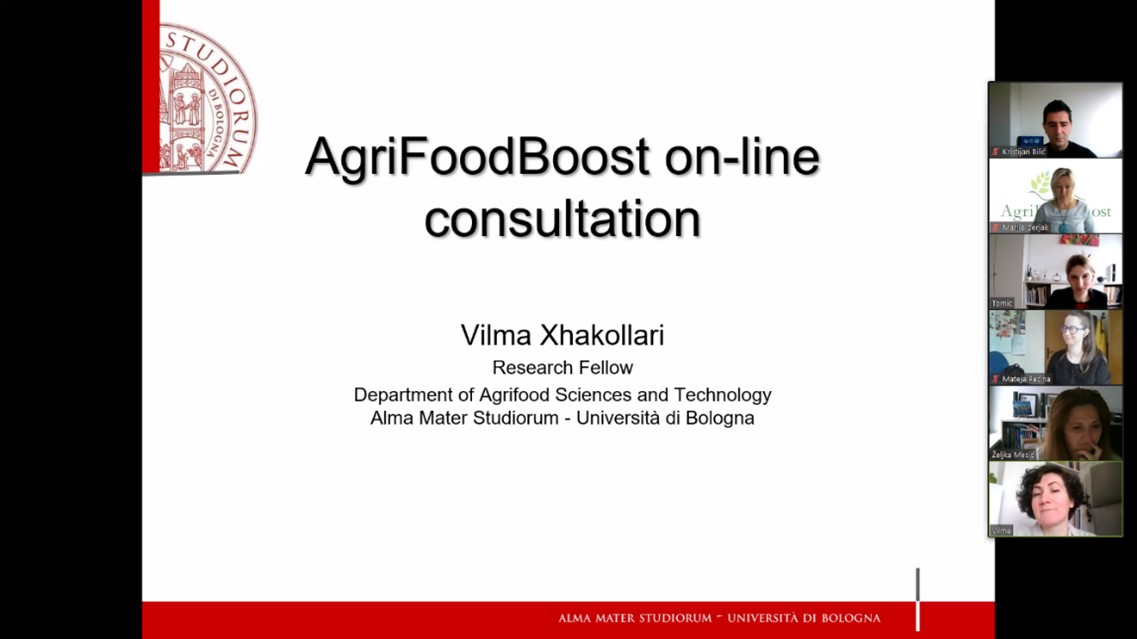 The online consultations are part of the Work package 2 – Enhancement of FAZ scientific excellence in experimental economics.